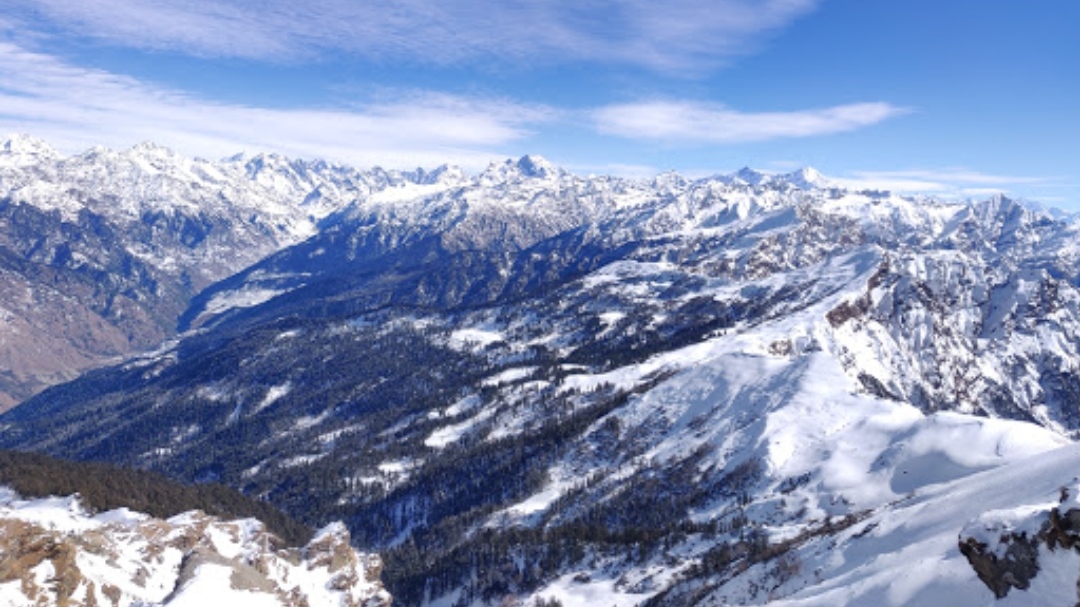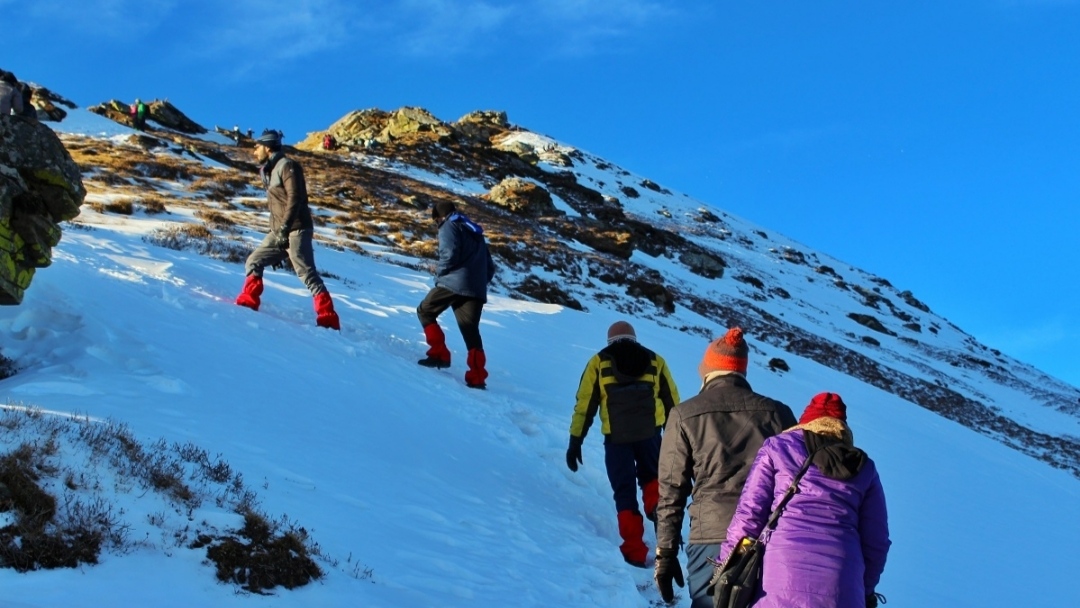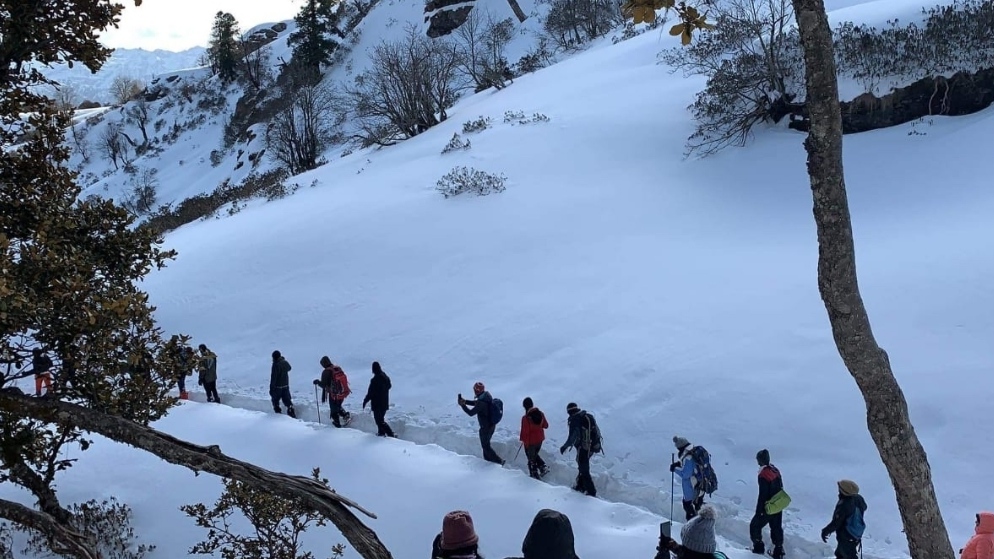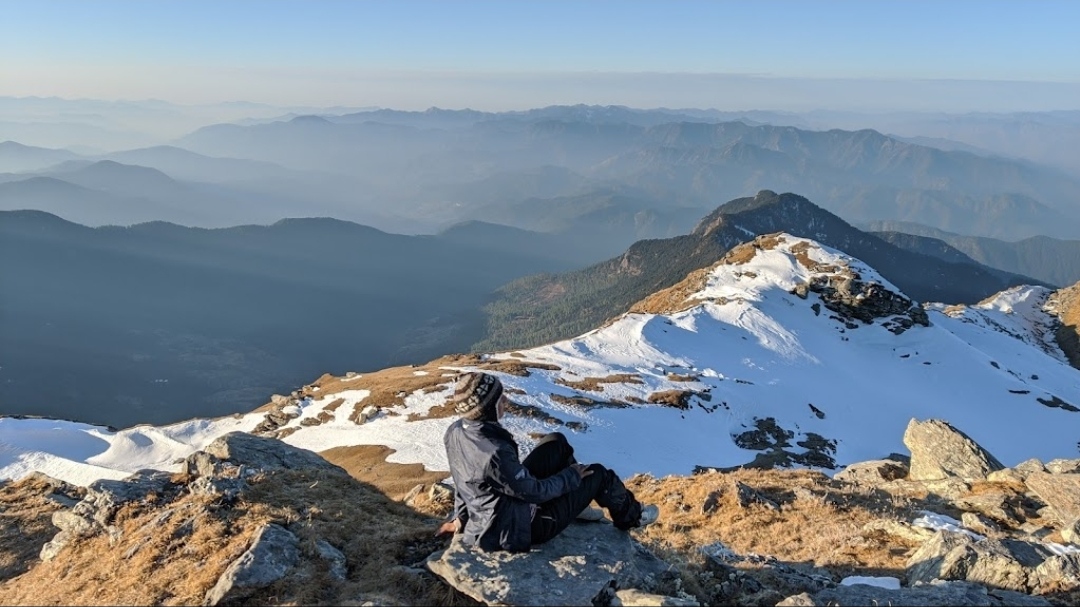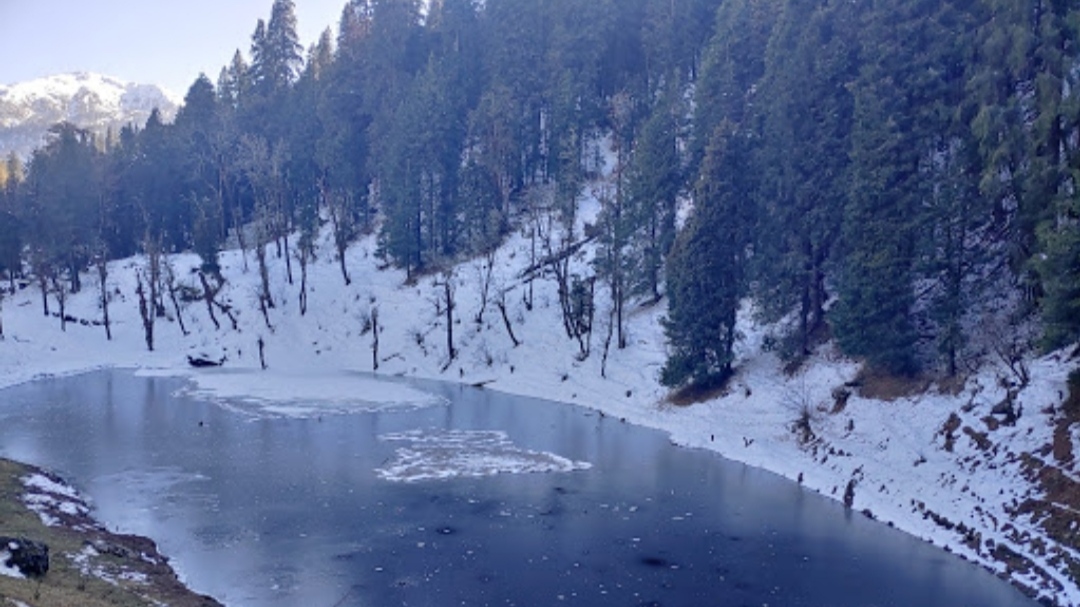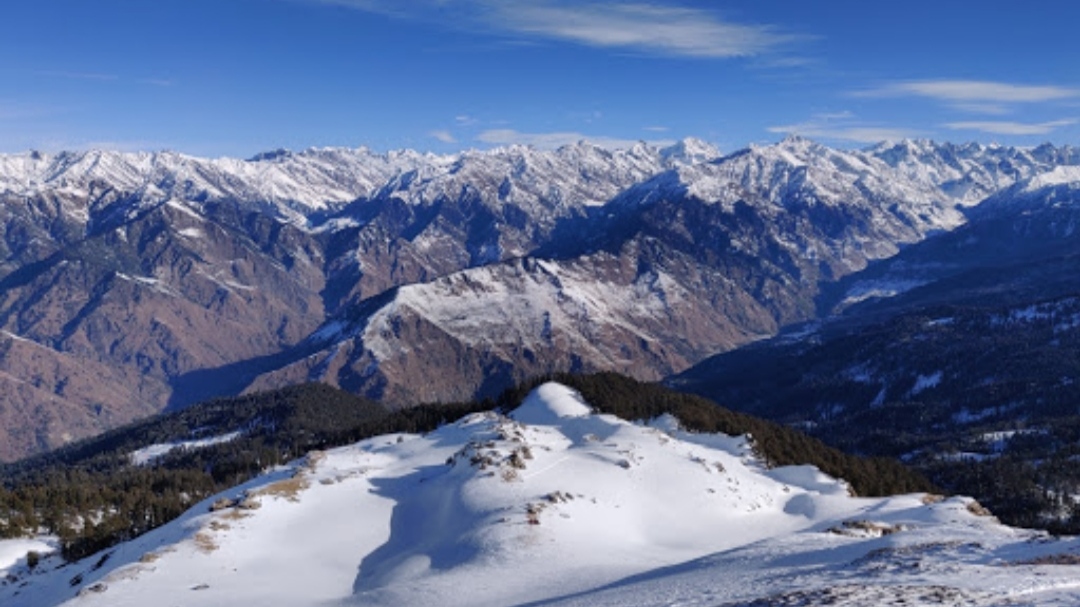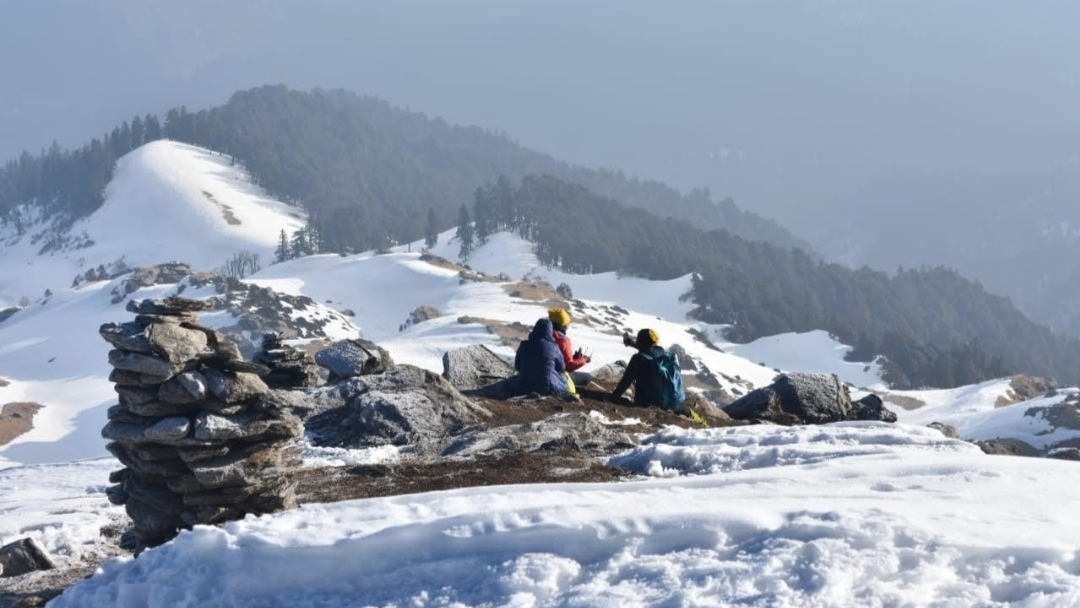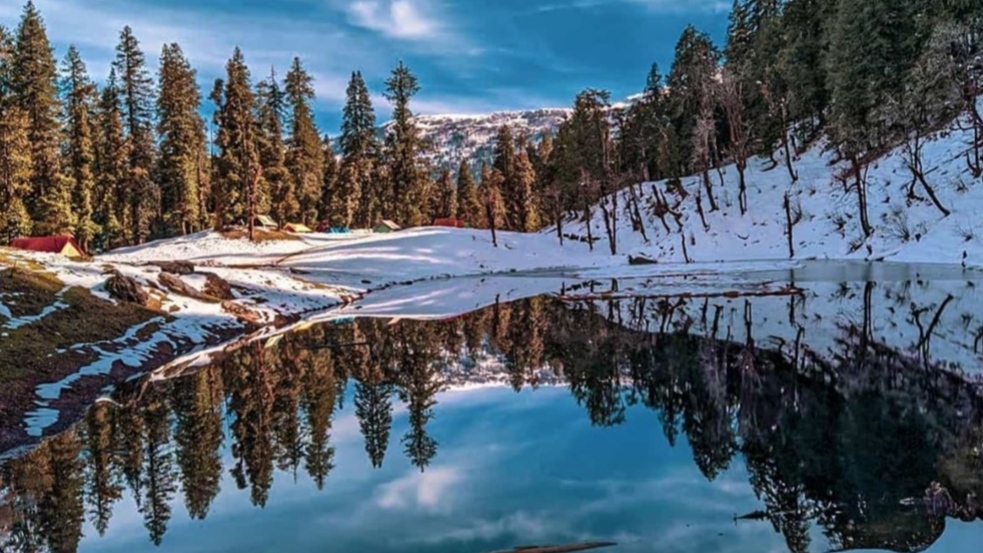 Kedarkantha is one of the most popular winter treks in India, located at an elevation is 12,500 ft. Kedarkantha is located within Govind Wildlife Sanctuary in Uttarkashi district. A trek to the peak of Kedarkantha usually starts from Sankri, a small village, and takes 4-6 days to complete.
Kedarkantha Trek Overview
Kedarkantha is most popular winter trek in India, it won't be inappropriate if we call it as the 'Queen of Winter Treks'. In Winters, with falling snow flakes it's a mesmerizing pictorial view and knee-deep snow, mesmerizing 360 degree view of Himalayas from the summit, and the beautiful trails covered in snow, make this trek popular among trekkers. "
" The Kedarkantha Summit, which is approx 12,500 ft is highlight of this trek. To reach the summit point one need to cover a distance of 20 kms. As the trekking distance is not that much and trail is easy to commute which make it idle for beginner trekkers to set on the adrenaline filled adventure.…With mesmerizing beauty of snow clad Himalayan peaks, the green forest of Oak and deodar, stunning valley landscapes, splendid collection of flora and fauna, this trek have all the charm to attract nature lovers. and the frozen view of Juda ka Talab Lake is cherry on the top (actually in the middle). "
" Right from the Sankri (base camp) the summit start emerging large. In early morning, as you start trekking towards summit and slowly climbing up the steep slope, the world around you start turning in wonderland. As you push yourself and reach at the top point of Kedarkantha, the views of the mighty Himalayas will leave you spellbound, you will feel a strong sense of satisfaction like you have conquered the mountain inside you . This is unmatchable feeling. There are Very few himalayan treks that offer the same rush and this make it popular among beginners  trekkers for its excellent summit climb. "
" This trek is considered as one of the easy summit treks with such alluring views of himalayan peaks, which can easily be covered by the people without having any prior experience in Trekking in Himalayas. However one need to be physical fit to complete this trek smoothly. Prior going on trek, you can start taking doing few physical activities such as Jogging, Push-Ups and sit-ups. Without proper physical fitness it can be hard for beginners. "
" Uttarakhand is big hub for trekkers due to its stunning beauty and extensive natural views that can not be matched with any other destinations within the country. Kedarkantha takes a apecial place among theses beautiful himalayan treks which attracts thousands of trekkers every year in Winters. One can easily get snow till the end of April which makes best winter trekking destination. The exiqusite location of campsites during the trek is unique in iteself.  "
" Reaching the base camp of Kedarkantha Trek is and adventure in itself. You will get the most beautiful drives you will ever have to any himalayan trek. Sankri will be your base camp for Kedarkantha trek. Is located at a distance of 220kms from Dehradun. As we start driving towards Sankri Early morning from Dehradun, we'll take 2-3 wonderfull stops such as – Musssoorie, Kempty Falls, Purola and Mori. While our drive from Purola to Sankriyou'll get a 18 km beautiful stretch of the dense pine forest. As you start driving towards Sankri via Mori valley alongside Tons River the mesmerizing views will stay with you for a long time. So, keep your eyes outside the window to witness beautiful valleys and forest cover throughout the journey.  "
" Kedarkantha trek starts from Sankri. It'll take you approx 10-11 hours to reach base camp. Before Sankri at Naitwar forest barrier one need to take permission as you are entering in a National park (that is Govind National Park). You'll need a government issued ID to get entry from here. Then the road  will take you straight to Sankri. Most probably you'll reach Sankri by 5 o'clock in the evening but as you know the condition of hilly roads sometime it can take a bit little longer.  "
" Sankri also serves base camp to many famous himalayan treks such as Har Ki Dun, Barasu Pass trek, Rupin Pass Trek, Bali pass trek, Fachukandi Pass Trek and count goes on. This small hill station is surrounded by small pine and deodar trees. As you reach Sankri our camp manager will be waiting to host you at our small yet beautiful traditional wooden pahadi homestay. After comforting yourself at homestay take a stroll around the village and be enchanted by the beauty of this small hill-station tucked in lap of Kedarkantha.